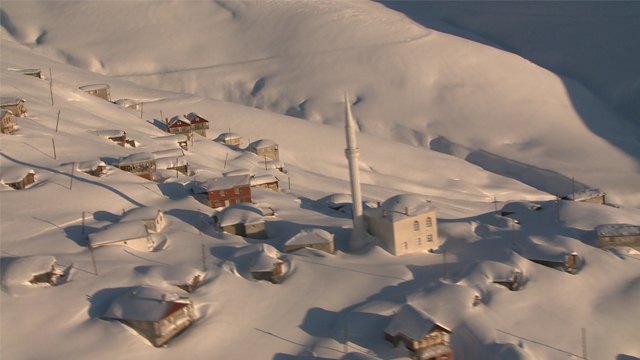 TURKEY: THE LOST VALLEYS OF KASCAR
Travelling with a difference
In this episode of PATHFINDERS, we follow Abele Blanc from Aosta, Italy, a living legend of mountain-climbing. He leads us through the mountains of Kascar, an unknown region in southeast Turkey a few kilometers inland from the shores of the Black Sea.

In these Turkish villages, people live a very simple way of life, one that reminds Abele of his childhood growing up in the Aosta Valley. In fact, he had been drawn here by this feeling of authenticity and, since, has regularly explored the surrounding valleys by ski.

A snowy journey to discover Turkey's hidden treasure.
Format An episode from the series PATHFINDERS
Available versions French / English
Director Eric Bacos
Producer USP/ANANDA
Rights All Rights / Worldwide