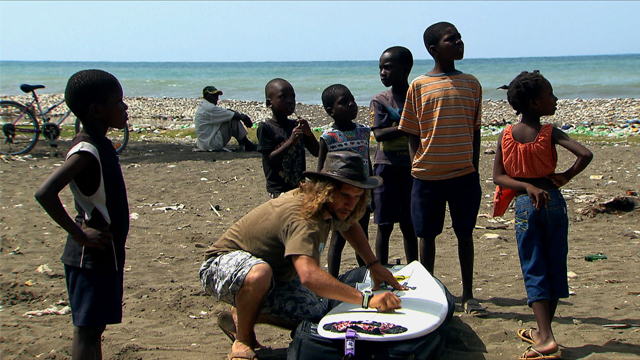 HAITI UNDERCOVER
Travelling with a difference
In this episode of PATHFINDERS, a group of surfers takes us to the southern coast of HAITI.

Shot a few weeks before the earthquake that leveled Port aux Prince, this film is a testimony to another reality, one which aims at preserving hope and inciting to go beyond the tragedy that plagues this country and get to know this island better.

It might be time to spread the word: Haiti is also a place of magnificent landscapes, friendly people and exotic discovery.
Format An episode from the series PATHFINDERS
Available versions French / English
Director Eric Bacos
Producer USP/ANANDA
Rights All Rights / Worldwide