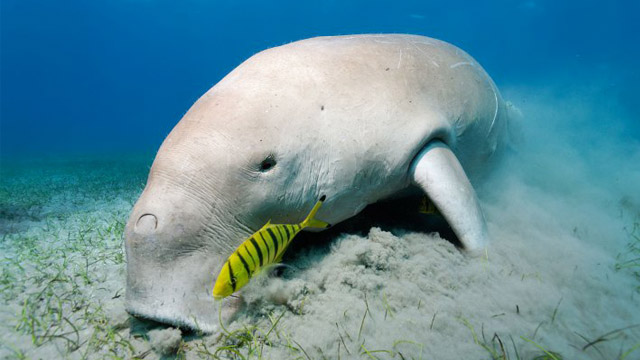 DUGONGS AND MANATEES
One species, two destinies
Evolution has it that some animals left the firm ground to live in the ocean. Among them were the "sirenians", more known as the manatees and the dugongs, both cousins of the elephant.

The manatee population resides in the warm Gulf waters off the coast of Florida. The dugongs live in the Pacific. While the Florida sea mammals are endangered, the dugong population thrives in the waters off the Philippines and Japan.

These divergent evolutions raise a scientific challenge for researchers around the world: can the close study of the dugon success help stop the manatee's decline?
Format one-off
Available versions French / English
Director Jean-Albert Lièvre
Author Jean-Albert Lièvre
Producer EOLIS PRODUCTIONS
Rights All Rights / Worldwide