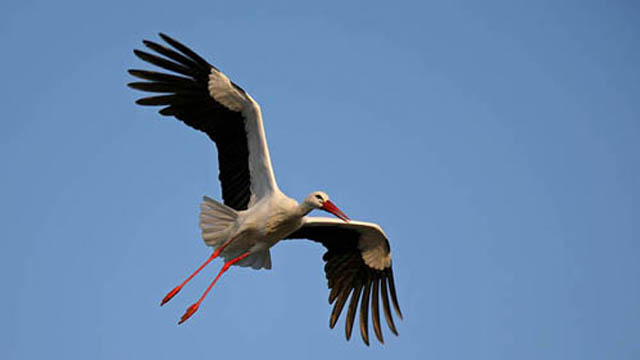 AUTUMN JOURNEY
The storks' long voyage
Popular legends say that when storks arrive to build their springtime nests atop the chimneys of Northern Europe they come bearing gifts: babies for humans and rain to renew the earth.

Until recently, the storks' migration route remained a mystery but the development of tracers has allowed the mapping of their fantastic voyage.

AUTUMN JOURNEY follows the destiny of these birds during a migration lasting several months and taking them from Europe to Africa. It is a beautiful wildlife road movie and a hymn to the resilience of these magnificent creatures.
Format one-off
Available versions French / Arabic / English
Director Antoine de Maximy
Authors Jean-Christophe Grangé, Pierre Perrin
Rights All rights / (except French speaking Europe for Video)