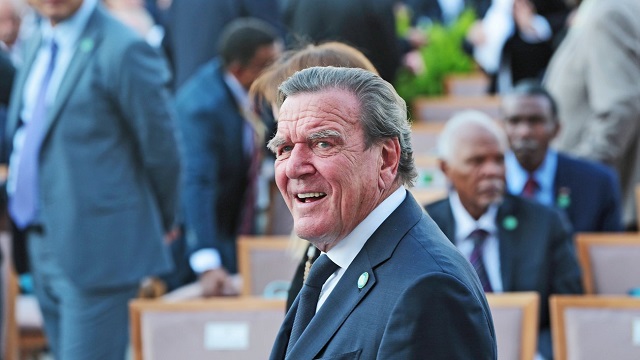 GERHARD SCHRÖDER – BEAT THE DRUM AND HAVE NO FEAR
Through hard work and discipline, Gerhard Schröder worked his way up from a humble background to one of the most powerful political positions in Germany.

How his legacy as chancellor and chairman of the SPD still impacts Germany and Europe today is a relevant and much disputed question. To explain the division inside our society, the increasing divergence between east and west, rich and poor, politics and society, one has to look at the developments during Schröder's two terms in office. Between 9/11 and the Iraq War Schröder's chancellorship fell into some of the most turbulent years in modern history.

Gerhard Schröder still is a global player, whose political prowess and expertise is sought after in a world increasingly dominated by populist leaders and autocratic states.
Format one-off
Available versions German / English