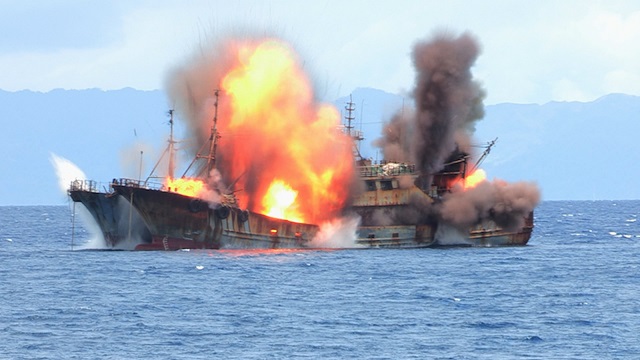 OCEAN'S CARTELS
The oceans are the new Wild West
One fish out of five comes from illegal fishing. It is an ecological scandal with serious environmental consequences. Some species are endangered. And, as Paul Watson from Sea Shepherd NGO says, "If the ocean dies, we die".

But this business also hides a human tragedy. Aboard obsolete boats, Burmese, Thai or Cambodian slaves work up to 22 hours a day under the orders of captains who do not hesitate to throw them overboard in the high seas.

This investigation takes us to Spain where lives Antonio Vidal, one of the illegal fishing's bosses, in Indonesia where the Secretary of State for Fishing is at war against these pirates and in France where Paul Watson now lives.
Format one-off
Available versions French / English
Director Jérôme Delafosse, Jérôme Pin
Rights All rights / Worldwide excluding France