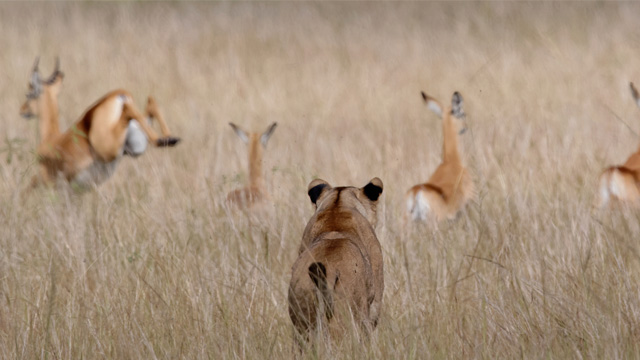 THE SENSES OF THE SAVANNAH
Sight. Smell. Taste. Touch. Hearing. How do animals use their five senses in the savannah?

As one might have guessed, it is impossible to generalize since each specie has developed to the extreme the senses appropriate to its specificities in order to survive; and quite often at the expense of others which remain atrophied.

Never before has the African wildlife been scrutinized under such an original angle and, of course, the outcome is full of surprises and oddities.
Format one-off
Available versions English / French
Rights All Rights / Worldwide