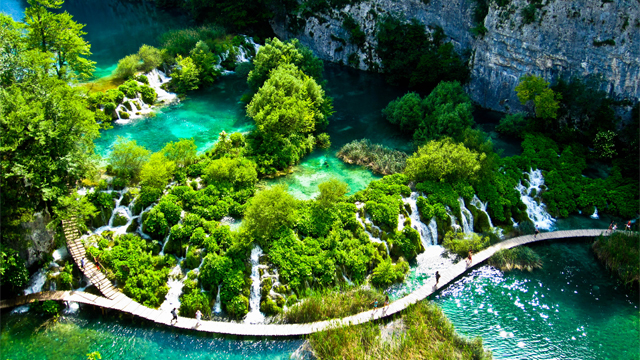 PLITVICE NATIONAL PARK - CROATIA
Unusual guides to the most beautiful natural parks in the world
A paradise of waterfalls and lakes of emerald waters, the national park of Plitvice in Croatia has been popular amongst nature lovers for centuries.

Aware of the need to preserve such a unique place, it was set up as a national park in 1949. Extending over nearly 300 km2, it features a rich and diverse flora and fauna such as deer, brown bears, wolves and birds of prey.

One of the last wild Eden.