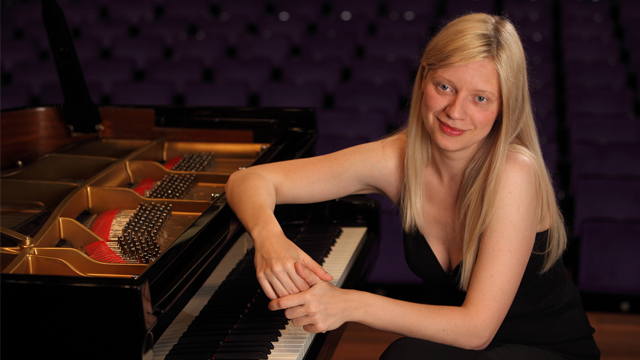 VALENTINA LISITSA
Virtuoso 2.0
The Internet introduced music lovers all over the world to Valentina Lisitsa's talent. Some of the videos featuring the young Ukrainian pianist have achieved more than eight million views on YouTube. Today, the world's greatest venues are vying for the artist who enthrals her audiences and receives ovation after ovation.

Valentina Lisitsa shares her time between Paris and North Carolina and plays on every continent. On this occasion, the programme she chooses is electrifying, made up of works by composers who were all brilliant pianists themselves. Across the centuries, the virtuoso confront her talent against theirs.

After this concert, when the face-off ended, the spectators came out bedazzled and exhausted for having applauded for so long.
Format one-off
Available versions Non verbal
Rights All Rights / Worldwide