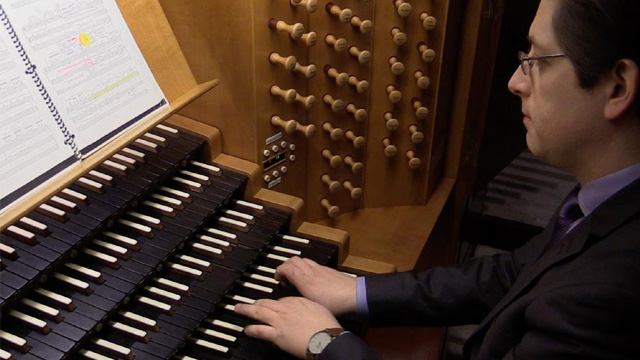 VINCENT BOUCHER IN RECITAL
Eternal fervour
Vincent Boucher is the new organ virtuoso. He has won an impressive and growing number of prizes and awards from Canada, his homecountry, and all over the world. He has played many truly outstanding organs such as those in Notre Dame de Paris along with others in Austria and the United Kingdom.

At the keyboards of the Oratoire Saint-Joseph de Mont-Royal – a spectacular building that could comfortably hold Notre Dame de Paris – Vincent Boucher performs a programme that covers three centuries of masterpieces for the organ. The German instrument he plays is one of the world's largest with a staggering 5,811 pipes.

This film will literally make you experience the breath of these several thousand pipes as well as Vincent Boucher's extraordinary talent.
Format one-off
Available versions Non verbal
Rights All Rights / Worldwide