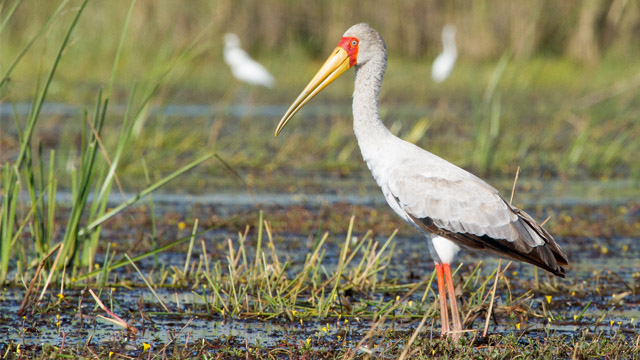 THE STORKS OF THE LUANGWA
The power of togetherness
The yellow billed storks are an African species of, usually, solitary birds. However, once a year, towards the end of the rainy season, they congregate along the banks of the Luangwa, Zambia. They've chosen this place because it lies at the heart of a network of lagoons that are teeming with fish. Unfortunately, under the surface, the crocodiles are on the prowl.

They are sharing this space with vultures, lions, giraffes, zebras, antelopes, an awesome group of hippos but also lazy marabous wandering under their nests to catch the fish falling through the holes.

This film is about the life and dramas of an animal community concentrated in one of the most spectacular and authentic ecosystems in Africa.
Format one-off
Available versions French / English
Producer KIFARU
Rights All Rights / Worldwide