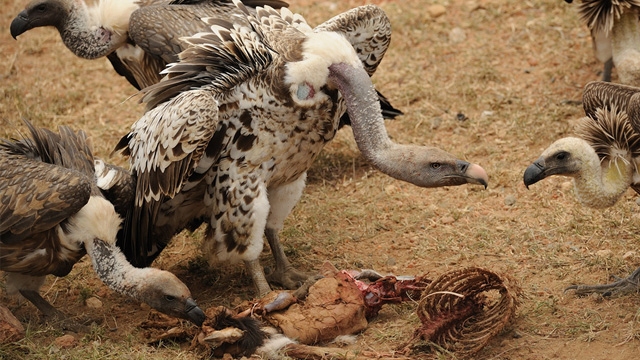 SCAVENGERS OF THE SAVANNAH
Death is all around
When a wildebeest dies, lions feed on its carcass for days. Soon after, other scavengers come for their share: vultures and hyenas.

Over a period of five months, using the latest techniques of macro and aerial photography, this film follows the life and death of wildebeest, to reveal the world of the African scavengers.

More extraordinary, it features the largest wildebeest migration ever provoked by an extreme drought.

Unique material has been gathered during this epic shoot, like the footage of hippos removing wildebeest carcasses from the river's oxbows or several young zebras caught in the dangerous river flow.
Format one-off
Available versions Italian / French / English
Director Pascal Plisson
Author Pascal Plisson
Rights TV / Worldwide except German speaking Europe