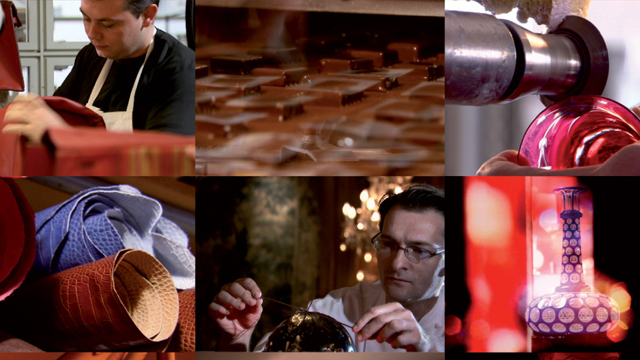 PLEASURES
The matters of luxury
Luxury is the art of carefully mixing elegance with the utmost quality and this is why luxury goods are an universal source of fascination. These goods require incredibly skilled craftsmanship and know-how in order to transform the sometimes simplest raw materials into objects of adoration.

Shot in HD, PLEASURES explores the sensual and splendid world of luxury. This series will show you how some passionate people can transform diverse fabrics (such as gems, wood, leather or chocolate) into high priced items on which prestigious houses - from Hermes to Lalique and Van Cleef - have built their reputation.

Only 8 episodes available in English.
Format series
Available versions French / English
Producer ASTROLAB
Rights All rights / Worldwide