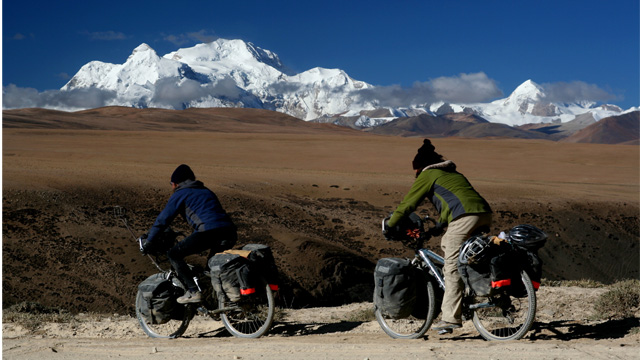 ASIEMUT
A man. A woman. 8000 kilometers in Asia.
We face so many choices in our everyday life and each one of us is on his own journey, following his own direction. For Olivier and Melanie, their journey is literally an 8000 kilimeters long adventure.

In the same spirit as Sean Penn's box office hit "Into the Wild'", ASIEMUT chronicles the Asian bicycle trek of an endearing Canadian couple, from the Mongolian wilderness, up to the Himalayas and down to the Bay of Bengal and populous Kolkata.
Format one-off
Available versions French / English
Director Olivier Higgins, Mélanie Carrier
Rights All rights except Video / Worldwide