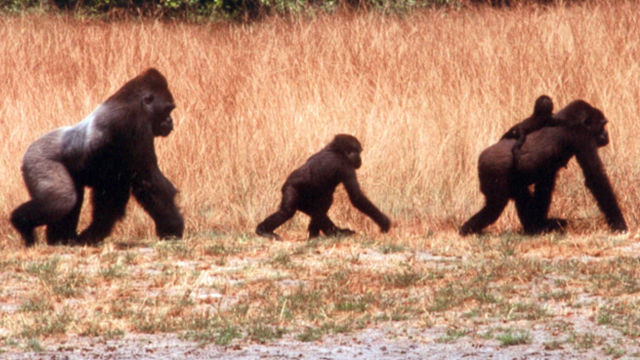 THE STRANGE ADVENTURE OF MABEKE THE GORILLA
Going back home
Mabeke is now a 20 years old gorilla and his female, Kessala, is 14 years old. Both have been captured when babies by villagers who thought they could sell them for a profit. Luckily, they have been rescued by a scientific mission but kept captive since it was impossible to release orphaned gorillas.

Now Mabeke and Kessala have 2 babies of their own, a daughter, Kim, age 4, and a baby son, Kongo, who is 5 months old. In a world premiere, the whole family is about to be released in the wild.

The director, Jean-Yves Collet, a world acclaimed primate expert, is leading this scientific endeavour. Mabeke and his family are Western Lowland gorillas. He has followed them during all these years and now his task is to help them become truly "wild animals", after a life spent in captivity.
Format one-off
Available versions French / English
Director Jean-Yves Collet
Rights All rights except USA