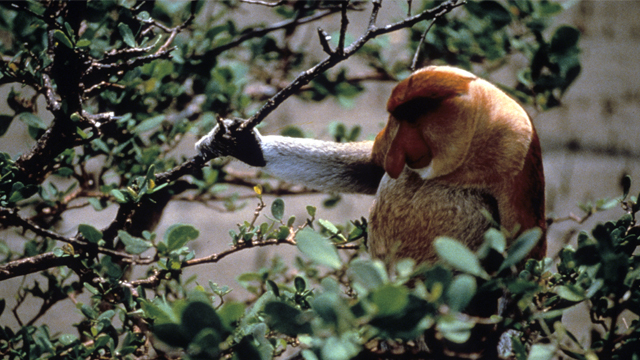 THE SECRET WORLD OF THE PROBOSCIS MONKEYS
A nose for confort
Borneo is home to a strange species whose males' noses never stop growing, eventually sagging down below their chins.

The proboscis monkeys may look odd but that does not rebuke their many predators: crocodiles, eagles, panthers and pythons. Another danger is the weather with seasonal typhoons uprooting trees and driving huge waves up onto the coastal areas the proboscis monkeys frequent.

Despite all this, their world remains plentiful and social. They are revered by the locals who see them as reincarnations of the first princes of Borneo.

THE SECRET WORLD OF THE PROBOSCIS MONKEYS is an entertaining and informative look at these unusual creatures and their exotic island.
Format one-off
Available versions French / Arabic / English
Director Stéphane Chopard
Author Stéphane Chopard
Rights All rights / Worldwide except Luxembourg and French speaking Switzerland