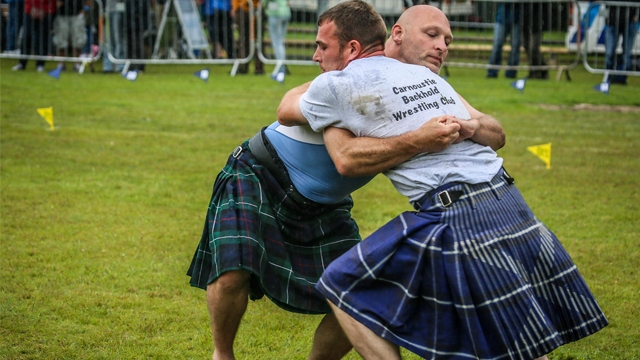 SCOTLAND
A world of traditional sports
Scotland is graced with large expanses of moors and lochs while Edinburgh is astonishing by its beauty and many cultural aspects. Between the 18th and 19th centuries, the city was a major artistic center of the English-speaking world. It was also at that time that a very popular sport was born: the backhold or Scottish fight.

The goal is to make his opponent go down. The novelty here comes from the starting position of the wrestlers who must grab each other with their hands blocked in the back. The first who touches the ground loses, unless his opponent has let go of his hands.

Considered one of the oldest martial arts, the backhold is still quite popular in Scotland.
Format An episode from the series WELCOME TO
Available versions French / English
Rights All rights / Worldwide