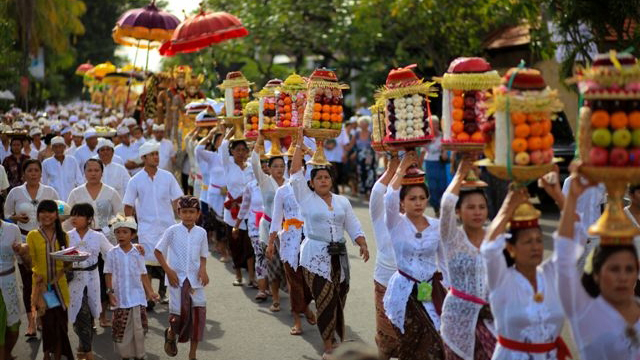 FLAVORS OF BALI
Outstanding destinations. Unforgettable memories.
At the end of February, Bali dresses itself in its loveliest attire and resurrect its most ancient traditions to duly celebrate the entry into the New Year. It is a fascinating time of the year to visit the island and immerse oneself in the very heart of an authentic and less publicized Bali.

Shot during the Balinese New Year, this film is an invitation to discover another aspect of this mythical island which secrets and marvels go far beyond its acclaimed beaches.
Format An episode from the series FLAVORS
Available versions French / English
Director Eric Bacos
Producer AMPERSAND
Rights All Rights / Worldwide