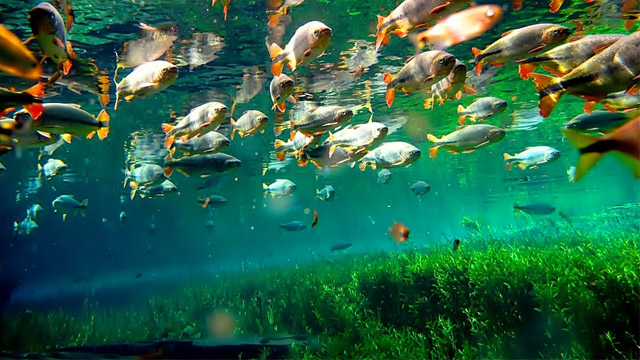 FISH AMONG THE TREETOPS
The underwater jungle
FISH AMONG THE TREETOPS tells the story of the Pantanal, a wildlife sanctuary at the very heart of South America, with its unique ecosystem based around the water cycle.

Known as "the green moon", the Pantanal is the largest flood plain in the world. During the rainy season, from October to March, the rivers overflow and fish invade the forests and the plains, literally swimming among the trees.

Here, beneath the surface, aquatic fauna has all the exuberance of an underwater jungle.
Format one-off
Available versions Italian / French / English
Director Maurice Dubbroca
Author Maurice Dubbroca
Rights All rights / Worldwide