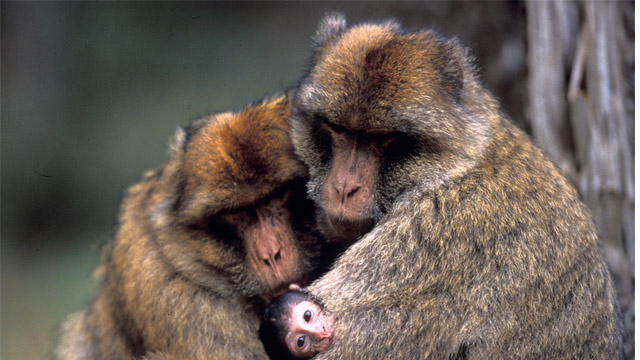 DOTING FATHERS OF THE ATLAS MOUNTAINS
Caring fathers
Settled in the Moroccan Atlas' mountains, the Barbary Macaque is the only monkey species north of the Sahara. He is remarkable for the intensely caring relationship fathers develop with youngsters.

Indeed, each male takes responsibility for one or two newly born. The male macaque smothers the youngsters with attention, in spite of the fact that he is unlikely to be their father. As the adoptive father, he looks after them, even defending them in case of an attack.

The film follows a young male macaque from birth to adulthood. Through his adventures, we discover how these monkeys differentiates from other primates and the social interaction inside a troop.
Format one-off
Available versions Italian / French / English
Director Jean-Yves Collet
Author Jean-Yves Collet
Producer 13 PRODUCTION
Rights All rights / Worldwide