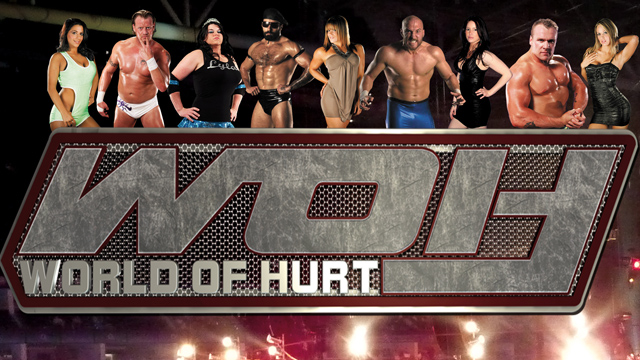 WORLD OF HURT
Want to become a professional wrestler?
WORLD OF HURT shows the blood, sweat and tears that 10 wannabe wrestlers (male and female) go through at the Storm Wrestling Academy, headed by former WWE star Lance Storm. Promoters take his recommendations seriously, so the candidates better be damn good and committed if they want to get through the program.

Featuring an international cast of aspiring wrestlers from Britain, France, Australia, Kosovo and Canada, the series follows the training, action, out of ring drama as well as the interaction of the hardheaded classmates.

WORLD OF HURT exposes the pain, frustration and triumphs of a physically grueling profession.
Format series
Available versions English
Rights All Rights / except North America
List of episodes
1. BUMPS, SWEAT & TEARS
2. COMING FROM BEHIND
3. CASH IS IN
4. SELLING OUT
5. AUSSIE, AUSSIE, AUSSIE
6. COUNTRY ROPES
7. WARRIOR PRINCESS
8. ENGLISH LESSONS
9. STOP FIXIN'YOUR HAIR
10. ENTER THE STALLION
11. PARALYSIS OR DEATH
12. FUTURE LEGEND
13. PUT YOUR SHIRT ON
14. THE POWERHOUSE PRINCESS
15. NOT ROCKET SCIENCE
16. ANARCHY AND ACID WASH
17. LIGHTNING STRIKES
18. BABY'S FIRST MATCH
19. WELCOME TO SPINELLI TIME
20. THE REAL BISHOP
21. TANK TOPS AND GLITTER SKIRTS
22. IN THE PIT
23. WORLD OF HURT THEATRE