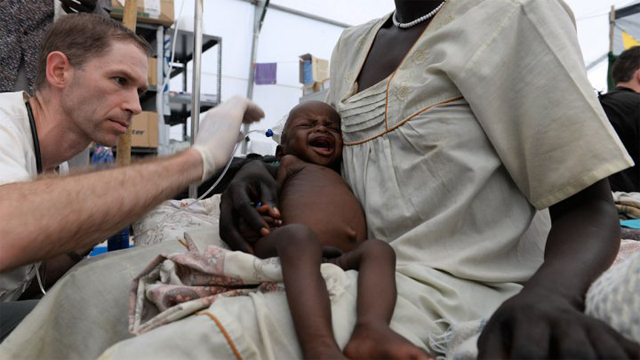 DOCTORS ON THE FRONT LINE
The last volunteers
In 1999, Médecins Sans Frontières (MSF) - set up in 1971 by a group of French doctors - received the Nobel Peace Prize. MSF's strategy has always been to combine humanitarian work with political consciousness by standing up for human rights. Today, with offices in 18 countries, MSF has gained a reputation throughout the world for fearlessness and excellence.

Why would a doctor give up a comfortable lifestyle to work in areas of conflict and destitution?

For DOCTORS ON THE FRONT LINE, MSF allows us to follow missions in Haiti, Sudan, Honduras and Somalia. We witness how it delivers a lot more than medical aid, and find out what makes highly qualified people become humanitarian legionnaires.
Format series
Available versions French / English
Producer DEV TV
Rights All Rights / Worldwide