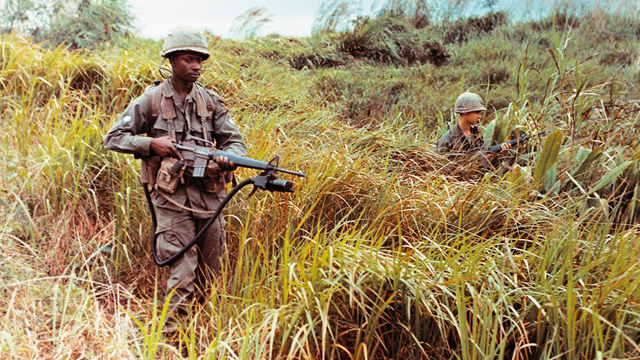 THE VIETNAM WAR
A descent into hell
The Vietnam War cost the lives of 58.000 Americans and 3.000.000 Vietnamese. It was a defining event for an entire generation and the most divisive thing that has happened to America in modern times.

For over 30 years Americans, as well as the rest of the World, have asked why: why did they get involved? Now, at last, that question is being answered.

With the unique contribution of Robert McNamara – former Defense Secretary under Kennedy and Johnson - VIETNAM WAR: A DESCENT INTO HELL chronicles one of the biggest mistakes of the past century: how America got into the Vietnam War.
Format series
Available versions French / English
Director Ricardo Pollack
Author Ricardo Pollack
Producer BROOK LAPPING
Rights TV / Worldwide except North America, UK, Holland
List of episodes
1. NATIONALISM AND NATION BUILDING 1945-60
2. ADVISERS AND ASSASSINATIONS 1960-63
3. COUNTDOWN TO WAR 1963-65